Are you interested in tropical architecture and want to study it? In this blog post, you will learn where you can study Tropical Architecture in Bali and why these learnings might become important to you in the future.
Tropical architecture is a specific style. Usually, when talking about different architectural styles, it is done with a view to the past mainly according to temporal periods, which are distinguished in epoch styles. Nowadays we talk about different architectural trends, which are classified in the context of certain spaces and cultures. This is also the case with tropical architecture, which is a variant of architecture adapted to the subtropical climate in the tropics. The main goal of tropical architecture is to ensure that sustainably constructed buildings fit into the tropical environment and are as appropriate as possible to the tropical climate. If you want to learn more about Tropical Architecture and its history read our blog post about it here.
Why tropical architecture is becoming more and more important?
Climate change is not only affecting our lives now but is likely to intensify in the future. This will increasingly present us with challenges on how to deal with hot weather or build more sustainably. Tropical architecture is already addressing these issues from the ground up, so the insights of tropical architecture could play an important role in the future.
Where can you study tropical architecture?
So it is obvious that if you want to study this style in more detail, you need to look in these tropical regions. Sooner or later you will inevitably stumble upon Bali. The island of Bali is not only considered one of the most popular destinations in the world due to its breathtaking nature and great culture, but is also perfect for studying tropical architecture.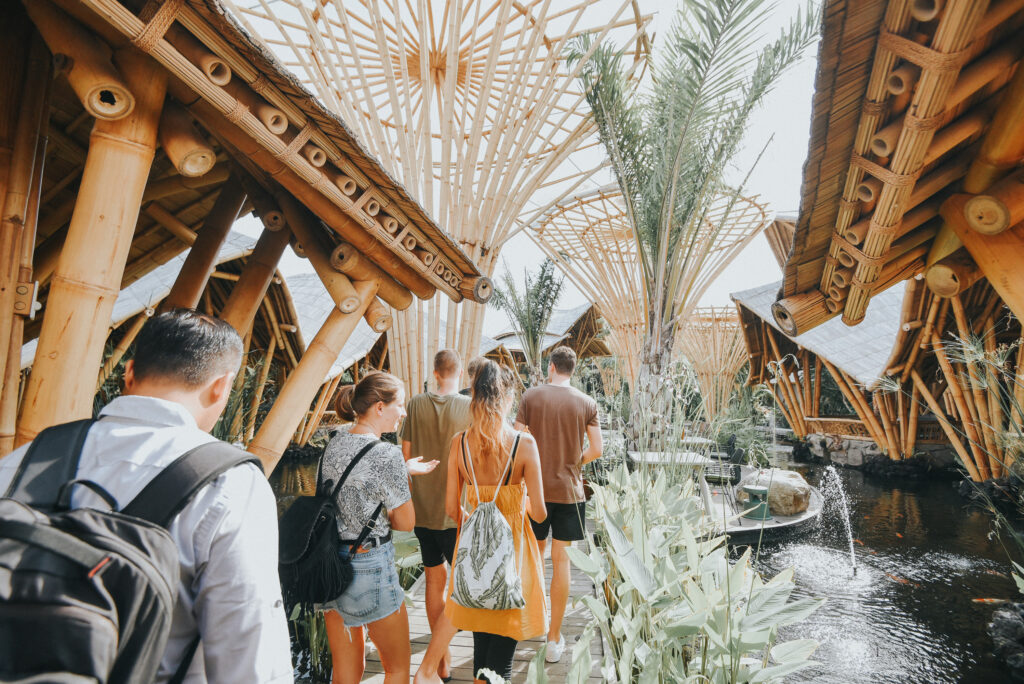 Bali is also perfect for this. The Institut Desain & Bisnis Bali (IDB) has exclusively a semester abroad for international students and graduates. They designed a 15-week Tropical Architecture, Interior and Green Design program. The program offers deep insights into "indoor-outdoor living" in the tropics, art, and craft of furniture design, and sustainable building with natural materials. With the fundamentals learned, participants will develop their own innovative design concepts and discover Indonesia's incomparable architecture through weekly field trips and workshops. The semester abroad is offered in summer and winter.
The study will delve into the following six subjects:
Dive into the heart of Tropical Interior & Southeast Asian Architecture
Unleash your creativity in Furniture Design
Explore the essence of sustainability with Natural Materials & Green Design
Hone your skills in Architectural Sketching & Illustration
Immerse in the cultural richness with Indonesian Language & Culture
Embark on a Design Project/Studio adventure focusing on Villa, Resort & Hospitality Design
For more information about the modules, check out Study in Bali.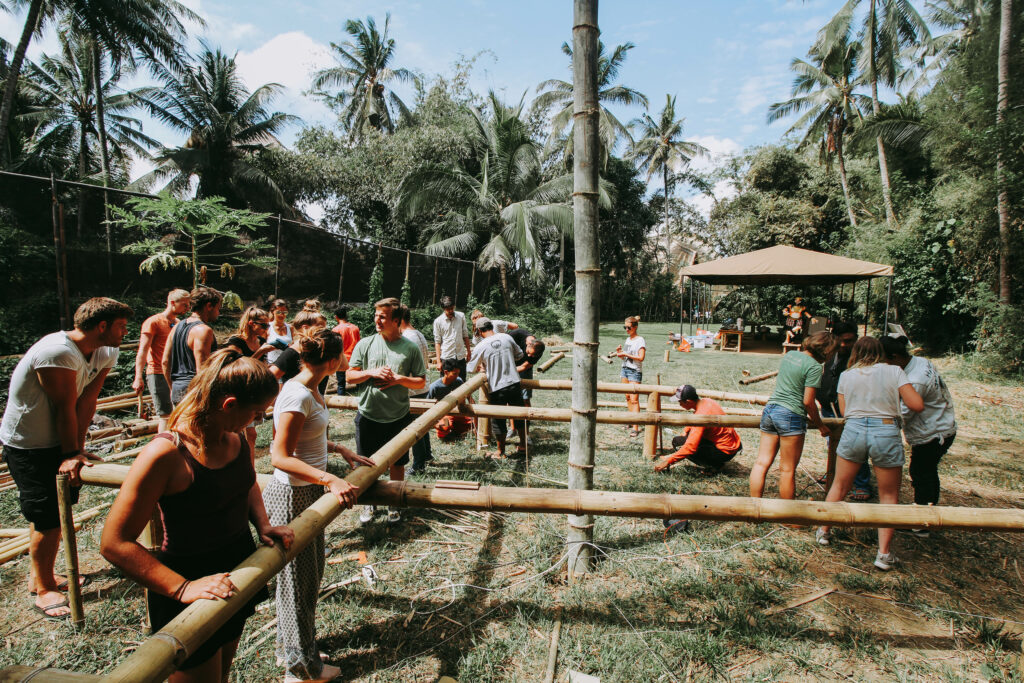 Participants in the program can expect a dynamic array of activities, including exploring bamboo craftsmanship, mastering watercolor techniques for architecture, and engaging in eco-conscious discussions during enlightening guest lectures. The experience extends to immersive visits to traditional Balinese villages, industries, resorts, and urban heritage sites. The program also includes insightful tours of architecture and interior design studios, as well as hands-on workshops in Balinese art and culture. Beyond academics, participants can enjoy surfing, explore the Green Village and Bamboo Factory, and express their creativity in a watercolor workshop. This program goes beyond traditional learning, offering participants a diverse range of activities for an enriching and holistic experience.
Want more info about the Programm?
Take a look at the flyer or the website of Study in Bali. If you have any open questions, contact Study in Bali via Mail: hello@studyinbali.com
Apply for the Tropical Architecture, Interior and Green Design Program
Enthusiastic individuals can conveniently submit their applications online through the application form available at StudyInBali.com. Stepping into a realm where education surpasses traditional boundaries, every day becomes a rendezvous with creativity, innovation, and cultural richness. Prospective students are invited to join Study in Bali at IDB Bali, where every corner serves as a classroom ready to unfold lessons rooted in the essence of tropical design.
Enrollment for 2024
Summer Classes: 14.04.2024 – 26.07.2024 (Register by 31.12.2023)
Winter Classes: 12.10.2024 – 24.01.2025 (Register by 01.07.2024)