Are you interested in tropical architecture and want to study it? In this blog post, you will learn where you can study Tropical Architecture and why these learnings might become important to you in the future.
Tropical architecture is a specific style. Usually, when talking about different architectural styles, it is done with a view to the past mainly according to temporal periods, which are distinguished in epoch styles. Nowadays we talk about different architectural trends, which are classified in the context of certain spaces and cultures. This is also the case with tropical architecture, which is a variant of architecture adapted to the subtropical climate in the tropics. The main goal of tropical architecture is to ensure that sustainably constructed buildings fit into the tropical environment and are as appropriate as possible to the tropical climate. If you want to learn more about Tropical Architecture and its history read our blog post about it here.
Why tropical architecture is becoming more and more important?
Climate change is not only affecting our lives now but is likely to intensify in the future. This will increasingly present us with challenges on how to deal with hot weather or build more sustainably. Tropical architecture is already addressing these issues from the ground up, so the insights of tropical architecture could play an important role in the future.
Where can you study tropical architecture?
So it is obvious that if you want to study this style in more detail, you need to look in these tropical regions. Sooner or later you will inevitably stumble upon Bali. The island of Bali is not only considered one of the most popular destinations in the world due to its breathtaking nature and great culture, but is also perfect for studying tropical architecture.
With the Summer School "Tropical Architecture" at Institut Desain & Bisnis Bali (IDB) students can experience tropical architecture in Bali with a fascinating blend of traditional and modern architecture, exotic culture, and life in a tropical environment.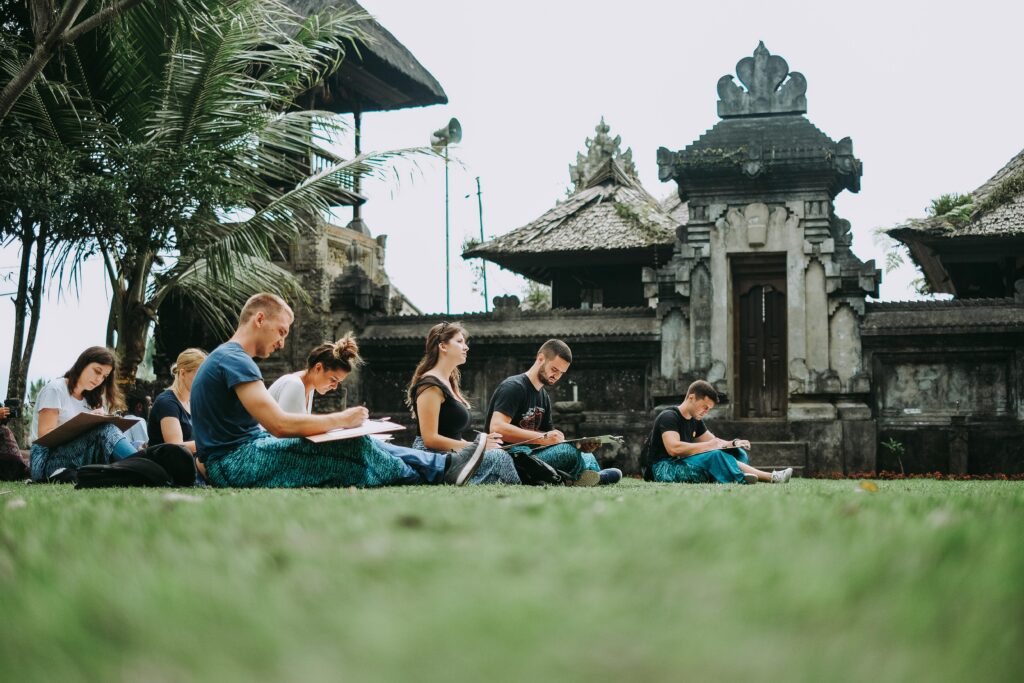 The 4-week course is composed of lectures & guest lectures in English, field trips, workshops, design project, leisure activities and cultural events. Participants work together in a comprehensive course to develop complex assignments on architecture and urban design, planning and building, construction, materials, landscape architecture, interior design, or resort design. Through teamwork and close collaboration with experts, exciting concepts for an "East-West Harmony" are created.
In total, the course is composed of 5 modules:
Balinese Architecture & Landscape
Bali Resort & Hospitality Design
Interior Design & Amenities
Natural Materials & Green Design
Studi Project
For more information about the modules, check out Study in Bali.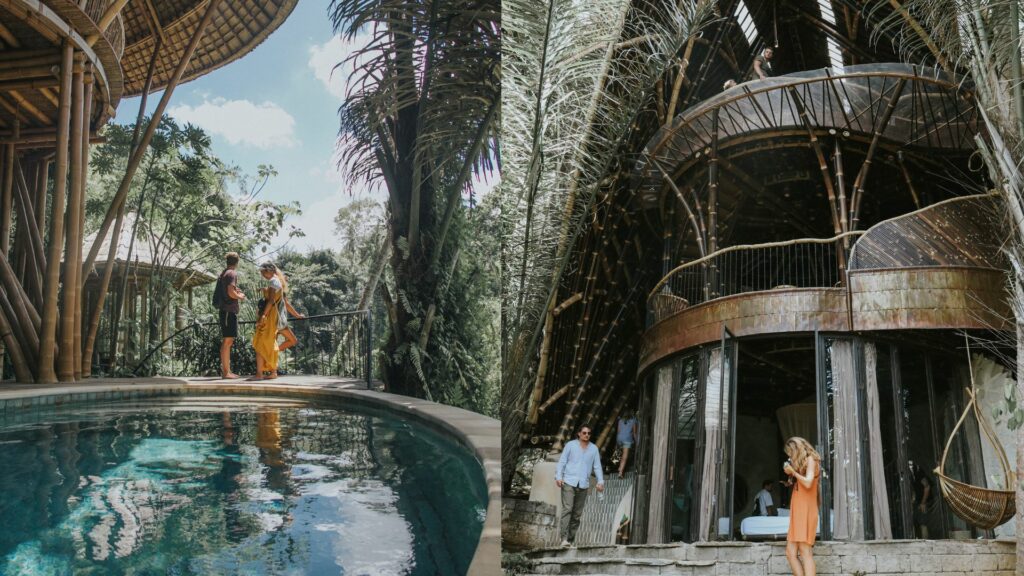 During summer school, you will be accommodated in one of the student villas. This is a great opportunity to get to know the other participants and to do one of the many activities that are offered.
Summer School Tropical Architecture
You don't have enough of tropical architecture after your summer school? Then a semester abroad with a focus on tropical interior and green architecture might be something for you.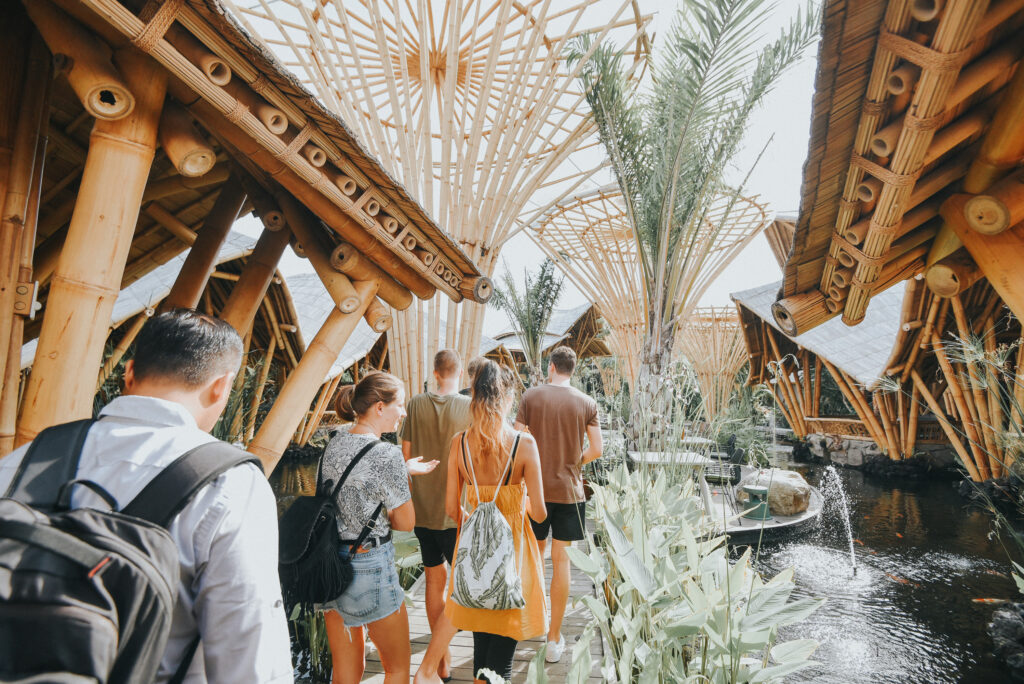 Bali is also perfect for this. The Institut Desain & Bisnis Bali (IDB) has exclusively a semester abroad for international students and graduates. They designed A 15-week Tropical Interior & Green Architecture program. The program offers deep insights into "indoor-outdoor living" in the tropics, art, and craft of furniture design, and sustainable building with natural materials. With the fundamentals learned, participants will develop their own innovative design concepts and discover Indonesia's incomparable architecture through weekly field trips and workshops. The semester abroad is offered in summer and winter.
With the modules Tropical Interior Architecture, Furniture Design, Natural Materials & Green Design, Architectural Sketching & Illustration, Indonesian Language & Culture of Bali, and Design Project Studio you will learn all the necessary details to be able to apply them.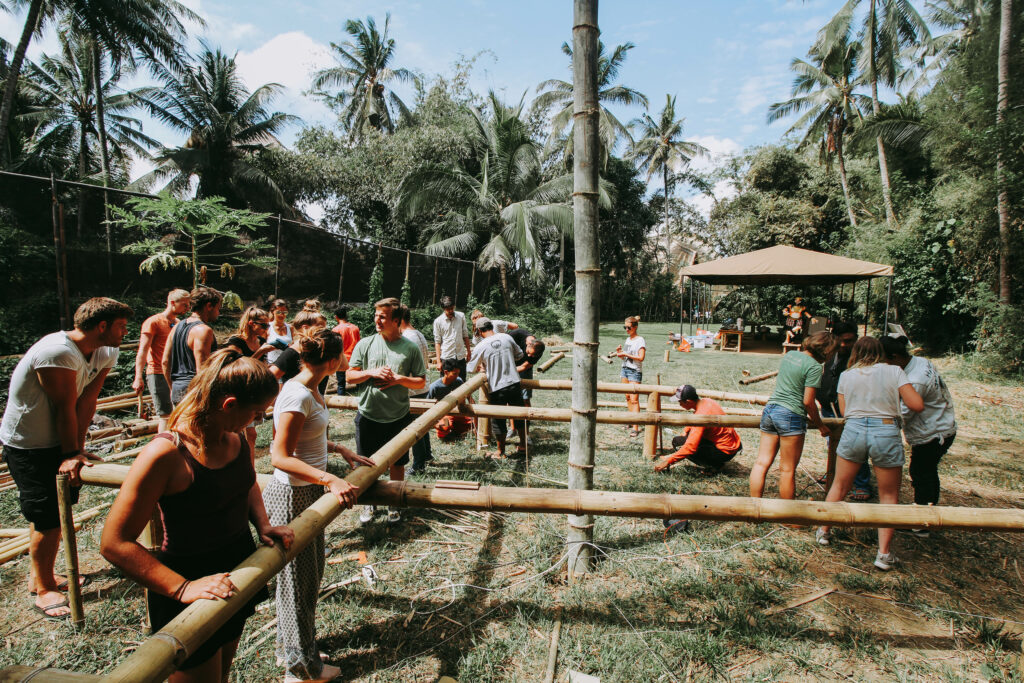 You can complete your stay with excursions and workshops like Surfing Lessons, Yoga Lessons, or a visit to a bamboo factory and the Green Village Bali. The island of Bali offers a lot to explore.