Chasing the Tropics!
Tropical Stays, Architecture, Lifestyle and much more tropical vibes!
At Tropitecture, we believe in the meaningful coexistence of nature and humans. We are inspired every day by the infinite beauty that the tropics have to offer. We have a deep love for nature and the diversity of its people, its design aesthetics, and the warmth of the climate that allows us to enjoy our time here to the fullest.
We have made it our mission to inspire people from the tropics. We present daily the connection of the tropics with the architecture. To let you experience the tropics for yourself you will also find a handpicked selection of accommodations from the tropical regions of this wonderful world and many more things about the tropics.
We believe in creating experiences that will inspire.
Travel to your tropical paradise. Paradisiacal beaches and overwhelming rainforests with all this, of course, the perfect accommodation can not be missed. We've put together a few tropical accommodations to make your vacation perfect.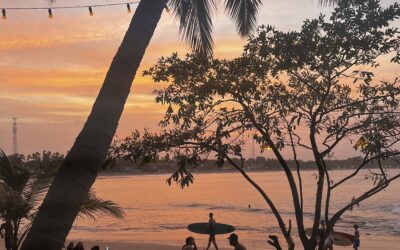 Sri Lanka is a tropical island nation located in the Indian Ocean. It is a country of stunning natural beauty, rich cultural heritage, and warm hospitality. From its pristine beaches to its lush tea...
read more